SCRIPTURE PASSAGE
INTRODUCTION
This relational Bible study covers the familiar story of the prophet Elijah being taken to heaven in a blazing chariot, leaving Elisha to take his place. It's ideal to be in small groups (if you have more than six people, divide into even smaller groups) and hold a discussion based on the Scripture passage, the presence of the Holy Spirit, and your answers to the Bible study handout. This study can be done over a video call or social media if that's how your church is doing Sabbath School this week.
After praying for God's Spirit to be present, respond to the first question and give each person in your group a chance to respond too. Then read 2 Kings 2, taking turns letting different people read.
It's important to take some time to fill out your individual responses to the questions on the sheet (two pages, front and back) before starting the discussion. For some of the prompts you may want to mark more than one option. Then open the discussion up to the small group, using the prompts to start the discussion and then following where it leads. You're depending on the Holy Spirit to direct you and to speak through you as well as through the others in your group. Speak what the Spirit impresses you to say and listen well to what the Spirit is saying to you through others.
While there are several opportunities for personal application in the questions, you'll have a more specific application section following the lesson that you can use as is or adapt to fit your particular setting. If you are sensitive to the Holy Spirit, you may feel a conviction to apply it in another way. Be responsive to the Holy Spirit in your life.
Read 2 Kings 2:1-25 (NIV) together.
"This Doesn't Happen Every Day" Relational Bible Study
Give one example of an unusual day you remember from your childhood (good or bad).
Read 2 Kings 2:1-25.
1.  What could separate Elisha from Elijah?
    A. Nothing.
    B. A message from Elijah.
    C. A message from God.
    D. Students from the schools of the prophets.
    E. A pandemic.
    F. Chariots of fire.
    G. Distractions.
    H. Other.
2.  Who knew Elijah would be taken to heaven without dying?
    A. Elijah.
    B. Elisha.
    C. Students at the schools of the prophets.
    D. Ahab.
    E. Jezebel.
    F. Elijah's wife.
    G. Everyone in Israel.
    H. Other.
3.  What happened at the Jordan River?
    A. The width and depth of the river changed based on the amount of rainfall.
    B. Moses led the Israelites across the Jordan during flood season.
    C. Joshua led the Israelites across the Jordan during flood season.
    D. Elijah divided the waters and they walked through on dry ground.
    E. Elisha divided the waters and walked through alone on dry ground.
    F. Jesus would later be baptized in this river.
    G. Revivals would happen here throughout Israel's history.
    H. This is the place where the ax head floated (2 Kings 6).
    I. Other.
4.  What did Elisha mean by requesting a "double portion of Elijah's spirit"?
    A. He wanted to be twice as spiritual as Elijah.
    B. He wanted more power than Elijah.
    C. He wanted to do twice as many miracles as Elijah.
    D. It was a term for receiving the birthright as the firstborn son.
    E. He wanted to be treated like Elijah's son/family.
    F. He had left a wealthy family; he needed some type of compensation.
    G. He wanted to carry on what Elijah had started.
    H. He was nervous about the idea of taking Elijah's place.
    I. Other.
5.  What was the strongest proof Elisha had of Elijah's spirit?
    A. He saw Elijah being taken to heaven.
    B. He parted the Jordan River with Elijah's coat.
    C. The students at the schools of the prophets confirmed it.
    D. He just had a feeling.
    E. His face radiated that God's Spirit was in him.
    F. The miracle that sweetened the water at Jericho proved it.
    G. The mauling of the 42 teasing teens.
    H. Other.
6.  What's your take on the incident with the 42 young people, the two bears, and Elisha?
    A. God doesn't like young people.
    B. Elisha didn't like young people.
    C. Bears don't like young people.
    D. Elijah must have had a bald head.
    E. Elisha had a quick temper.
    F. God didn't put up with those who mocked His prophets.
    G. Sticks and stones may break my bones, but names can kill you.
    H. Other.
7.  Are you more like Elijah or Elisha?

8.  When have you tested God for yourself (like Elisha did at the Jordan River after Elijah had been taken to heaven)?
 

SUMMARY
Toward the end of Elijah's ministry (after the dramatic Mount Carmel experience, followed by running from Jezebel and ending up at Mount Sinai), Elijah returned and selected Elisha to mentor and to one day take his place. On one particular day, with expectations it would happen, Elijah got supernaturally swept from earth in dramatic fashion and was taken to heaven—not something that happens every day! And Elisha continued Elijah's ministry of bringing God's people back to Yahweh.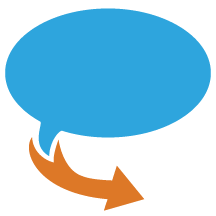 APPLICATION
Here are four different applications for you based on this Bible study. Choose one or more of these, or follow a fresh prompting from the Holy Spirit to live out what you and your Youth Sabbath School group just discussed about this Scripture passage.
1.  Who is your Elijah—your spiritual mentor who you look up to and from whom you glean spiritual gems and insights to encourage you in your spiritual growth? If you already have one, thank God for this gift and ask for more input from your mentor. If you don't have one, ask God to lead you to one and then act on that as God brings someone to mind.
2.  Who is your Elisha—a person younger than you whom you will mentor in spiritual things? Ask God to bring someone to mind, and then act on that by inviting that younger person to join you to do some activity the two of you would enjoy together (keeping in mind appropriate social distancing in this time of the coronavirus pandemic). Let the younger person know that God has impressed you to make periodic contact with them for their spiritual growth and development, just as you are receiving that from someone further down the road of spiritual growth than you are. Tell the story of your life and the role Jesus has played in it over the years, including ups and down. Then listen to their unique story. Pray for each other. Set a time to meet again.
3.  Take time this week to meditate on John 16:12-15—part of Christ's promise to send the Holy Spirit to His followers. Dwell on these few verses during your devotional time each day this week and ask for the Holy Spirit to flourish in you.
4.  Reflect on how you respond to spiritual people who bug you. Ask God for a repentant spirit so you can be less judgmental and more open and grateful for God's activity in the lives of others, even though it might bug you personally. Repent (saying something like, "I'm sorry, and my desire is to change; please help me, God"), and begin looking at that person from God's perspective rather than your limited perspective.