SCRIPTURE PASSAGE
INTRODUCTION
Our daily lives can often seem boring or mundane compared to what happens in movies or TV shows. If you have ever watched a TV show or movie, you know that time can work quite differently. You might see a person's entire life pass in just two hours of screen time. A 30-minute episode on a sitcom might cover a week or two of time, but show only a few snippets of time from within that period.
We get a similar experience with 2 Kings 4. You can read four stories of miracles in just a few minutes. The first one describes a woman having to collect all the containers she had in her house. But that gets covered in just half a verse. How long did it actually take to gather all those containers, and then to fill each one?
Another story involves multiple visits by Elisha to the house of the Shunammite woman. In just one verse we see a room constructed and furnished. In another verse the woman conceived and gave birth. That was a quick nine months!
During this relational Bible study, you might get the feeling that miracles happen every minute or two. Your life might seem miracle-free in comparison. But try to put yourself into each one of these stories and ask yourself why the miracle(s) happened, and why it happened in the particular way it did.
You will need to ask God for the Holy Spirit to be present as your small group discusses the prompts (no more than 3-6 people in a group is recommended). Start with the opening question, then take turns reading the chapter out loud. Follow that with taking some time to individually mark your responses to the questions (a PDF version of the one-sheet, two-page handout is available as a download). And then begin your discussion by sharing what you marked and why.
Be sure to take time for personal applications before you end your Sabbath School time together.
Read 2 Kings 4: 1-44 (NIV).
Miracle After Miracle
When have you experienced a miracle—whether it was big or small?
1. What made the olive oil flow for the widow?
    A. She did everything the prophet told her to do.
    B. Her faith.
    C. Elisha's faith.
    D. Having so many empty containers available.
    E. An act of God.
    F. Her great need.
    G. Luck.
    H. God owed her a favor.
    I. Other.
2. Why did the woman show such hospitality to Elisha?
    A. That's just the kind of person she was.
    B. Her parents had trained her to be like this.
    C. She had plenty of money, so she could share.
    D. God had given her the gift of hospitality.
    E. She hoped to get a favor from God.
    F. Elisha reminded her of her relatives.
    G. It was her way of serving God.
    H. She had nothing better to do with her time.
    I. Other.
3. Why didn't Elisha know the lady wanted a son until Gehazi told him?
    A. Elisha lacked intuition.
    B. The woman wouldn't tell them her deep longing for a son.
    C. Gehazi knew things Elisha didn't know.
    D. Elisha was just on the wrong track with his guesses.
    E. God hadn't revealed it to Elisha (yet).
    F. The topic was too sensitive.
    G. Elisha's supernatural powers were up to God, not him.
    H. Prophets only know secrets when God reveals them.
    I. Other.
 
4. What can you relate to in the woman's actions after her son died?
    A. Her singular focus was unstoppable.
    B. A sense of desperation.
    C. Well-meaning people aren't necessarily helpful.
    D. Sometimes only one specific person can help you.
    E. She had a hard time telling the truth.
    F. Others had no clue what she was going through at that time.
    G. She felt as if God had disappointed her.
    H. Elisha's attempt to have Gehazi take care of it wasn't enough.
     I. Other.
5. What made the difference—what caused the boy to come back to life?
    A. His mother's persistence.
    B. Having Elisha there.
    C. It took more than Gehazi.
    D. Mouth-to-mouth resuscitation.
    E. It was all God.
    F. Elisha's prayer.
    G. It was God working through humans.
    H. Sneezing seven times.
    I. Other.
6. What do you glean from Elisha's food miracles (vs. 38-44)?
    A. The famine made people famished.
    B. Just because you're a prophet doesn't mean you always have food.
    C. What seems obvious isn't always obvious.
    D. People miscalculate.
    E. Food isn't a problem for God.
    F. It's good to be around a spiritually potent person.
    G. We're more dependent on God than we often realize.
    H. Other.
7. How often did Elisha experience miracles? How often do you?
8. Reflect on the miracles in 2 Kings 4. What was God's part in them? What was the human part?

SUMMARY
In just one chapter we read about four miracles in the life of Elisha. In some ways they were extremely exceptional, and in other ways they were somewhat common in life.
What made the difference?
While we can observe God's actions, we can't always predict them.
Bad things happen, but we can't reverse them.
Some miracles can happen instantaneously and others take time.
Following the instructions from the prophets seems critical—both in Bible times and today.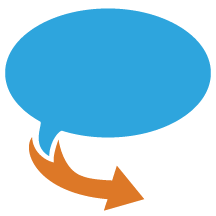 APPLICATION
You might already be thinking of ways you can apply this Scripture passage to your life and the students can apply it to theirs, but continue to depend on the Holy Spirit's ideas and convictions. Your role as the youth leader is to help the youth sense God's call to action and then encourage them to follow through in response to God's promptings.
Here are a few possibilities for applying this week's lesson to one's life. You can use or adapt these as needed, or let them spark other application ideas instead.
Spend some time in prayer thanking God for the miracles you've experienced in your life. Some of these might be recent and some might have happened years ago. Some might be major things and others could be considered minor, but all of them are still miracles.
Ask God for more miracles. These could be for you, for others, for now, for later, for whatever! And then let God respond in His time (which is best) and be ready to be part of His answer when the miracles do occur (like Elisha was).
Reflect on everyday miracles you often overlook or just fail to notice. Nature is often filled with these kinds of things. Slowing down and looking at life differently can make you more aware of miracles, especially smaller ones. They could be something as simple as a blooming flower, a smile that forms unexpectedly, unusual timing, etc.
Contact someone from your church (any age) and ask about miracles they have experienced at some time in their life. Then offer a prayer of thanks out loud to God for what God did and for this person sharing their story with you.
Gather your family and take turns sharing stories of miracles from your family's history. Write them down and place the record somewhere you and your family members can refer to it in the future.