SCRIPTURE PASSAGE
LEADER'S NOTE
OVERVIEW
The coronavirus has many people scared, and understandably so. But such fear has been common throughout history. Our story for today is about Naaman—the powerful military leader who had leprosy. That was really scary stuff! Besides the disease, he also experienced the stigma associated with the disease. And there was no cure.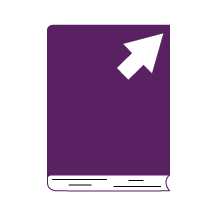 BIBLE STUDY
Read 2 Kings 5:1-27
Naaman Healed of Leprosy1 Now Naaman was commander of the army of the king of Aram. He was a great man in the sight of his master and highly regarded, because through him the Lord had given victory to Aram. He was a valiant soldier, but he had leprosy. 2 Now bands of raiders from Aram had gone out and had taken captive a young girl from Israel, and she served Naaman's wife. 3 She said to her mistress, "If only my master would see the prophet who is in Samaria! He would cure him of his leprosy."

4 Naaman went to his master and told him what the girl from Israel had said. 5 "By all means, go," the king of Aram replied. "I will send a letter to the king of Israel." So Naaman left, taking with him ten talents of silver, six thousand shekels of gold and ten sets of clothing. 6 The letter that he took to the king of Israel read: "With this letter I am sending my servant Naaman to you so that you may cure him of his leprosy."

7 As soon as the king of Israel read the letter, he tore his robes and said, "Am I God? Can I kill and bring back to life? Why does this fellow send someone to me to be cured of his leprosy? See how he is trying to pick a quarrel with me!"

8 When Elisha the man of God heard that the king of Israel had torn his robes, he sent him this message: "Why have you torn your robes? Have the man come to me and he will know that there is a prophet in Israel." 9 So Naaman went with his horses and chariots and stopped at the door of Elisha's house. 10 Elisha sent a messenger to say to him, "Go, wash yourself seven times in the Jordan, and your flesh will be restored and you will be cleansed."

11 But Naaman went away angry and said, "I thought that he would surely come out to me and stand and call on the name of the Lord his God, wave his hand over the spot and cure me of my leprosy. 12 Are not Abana and Pharpar, the rivers of Damascus, better than all the waters of Israel? Couldn't I wash in them and be cleansed?" So he turned and went off in a rage.

13 Naaman's servants went to him and said, "My father, if the prophet had told you to do some great thing, would you not have done it? How much more, then, when he tells you, 'Wash and be cleansed'!" 14 So he went down and dipped himself in the Jordan seven times, as the man of God had told him, and his flesh was restored and became clean like that of a young boy.

15 Then Naaman and all his attendants went back to the man of God. He stood before him and said, "Now I know that there is no God in all the world except in Israel. So please accept a gift from your servant."

16 The prophet answered, "As surely as the Lord lives, whom I serve, I will not accept a thing." And even though Naaman urged him, he refused.

17 "If you will not," said Naaman, "please let me, your servant, be given as much earth as a pair of mules can carry, for your servant will never again make burnt offerings and sacrifices to any other god but the Lord. 18 But may the Lord forgive your servant for this one thing: When my master enters the temple of Rimmon to bow down and he is leaning on my arm and I have to bow there also—when I bow down in the temple of Rimmon, may the Lord forgive your servant for this."

19 "Go in peace," Elisha said.

After Naaman had traveled some distance, 20 Gehazi, the servant of Elisha the man of God, said to himself, "My master was too easy on Naaman, this Aramean, by not accepting from him what he brought. As surely as the Lord lives, I will run after him and get something from him."

21 So Gehazi hurried after Naaman. When Naaman saw him running toward him, he got down from the chariot to meet him. "Is everything all right?" he asked.

22 "Everything is all right," Gehazi answered. "My master sent me to say, 'Two young men from the company of the prophets have just come to me from the hill country of Ephraim. Please give them a talent of silver and two sets of clothing.'"

23 "By all means, take two talents," said Naaman. He urged Gehazi to accept them, and then tied up the two talents of silver in two bags, with two sets of clothing. He gave them to two of his servants, and they carried them ahead of Gehazi. 24 When Gehazi came to the hill, he took the things from the servants and put them away in the house. He sent the men away and they left.

25 When he went in and stood before his master, Elisha asked him, "Where have you been, Gehazi?"

"Your servant didn't go anywhere," Gehazi answered.

26 But Elisha said to him, "Was not my spirit with you when the man got down from his chariot to meet you? Is this the time to take money or to accept clothes—or olive groves and vineyards, or flocks and herds, or male and female slaves? 27 Naaman's leprosy will cling to you and to your descendants forever." Then Gehazi went from Elisha's presence and his skin was leprous—it had become as white as snow.
Unclean, Clean, Unclean
What is the worst sickness you've had?
1. Why did an Israelite girl send Naaman to Elisha for healing?
A. She was too young to know any better.
B. She felt pity for Naaman.
C. God placed her there for "such a time as this."
D. Her parents brought her up to share her faith.
E. She hoped doing it would enable her to return home.
F. She experienced Stockholm Syndrome.
G. Elisha's miracles made a big impression on her.
H. God is always reaching out to others, and this was one way He did it.
I. Other.
2. Which of the following methods would you have used to heal Naaman?
A. Holding a dramatic healing service.
B. Charging him a high price (he could afford it) and using the income for years.
C. Having a special prayer for healing, and then touching the leprosy to cleanse it.
D. Having him dip in the dirty Jordan River seven times.
E. Demanding that Syria stop invading Israel.
F. Doing whatever God impressed me to do at that moment.
G. Offering an exchange of healing for the return of the servant girl to her family.
H. Preaching a sermon or giving a Bible study, and then healing him.
i. Other.
3. Why do you think Naaman got so upset about the instructions for healing?
A. As the army commander, he expected special treatment.
B. It was humiliating.
C. Elisha didn't even have enough respect to show his face to Naaman.
D. This had nothing to do with his leprosy.
E. The king hadn't been able to heal him, and it seemed this prophet couldn't either.
F. The Jordan River was unclean.
G. This had to be one of the craziest plans for healing someone from leprosy.
H. Naaman gave orders; he didn't take orders.
I. Other.
4. If you had been one of Naaman's officers, what would you have done?
A. Go inside the house and grab Elisha to make him face Naaman.
B. Go back to Syria with disgust and disappointment.
C. Huddle up for a brainstorming session.
D. Recommend Naaman try dipping in one of Syria's cleaner rivers.
E. Suggest another raid on the Israelites.
F. Team up with the other officers and force Naaman to do it.
G. Reason with Naaman that anything was worth a try at this point.
H. Offer to join Naaman in doing the Jordan River dip.
I. Other.
5. Why did Naaman have to dip seven times in the Jordan for healing?
A. God's favorite number is seven.
B. That type of leprosy wouldn't have come off with just one washing.
C. This was more than just a quick fix.
D. It served as a test for Naaman's obedience.
E. It served as a way for Naaman's pride to be washed away.
F. Naaman didn't know how to swim.
G. Seven was a number used for healing leprosy (Lev. 14:7-8, 16, 51).
H. Other.
6. What prompted Gehazi to get the gifts from Naaman?
A. Greed.
B. Naaman was a Gentile and didn't deserve his wealth.
C. This was so little compared to what Naaman had received.
D. Nobody would know.
E. God's free gift isn't really free—you have to pay something.
F. Gehazi wanted to be able to pay more tithe to God.
G. It would make Naaman feel better if his offer was accepted.
H. Other.
7. How do you respond when people don't treat you the way you think you deserve to be treated?
8. When has your desire for more stuff turned out to be a problem?
 
SUMMARY
Naaman's story thrills people of all ages. At the same time, the ending is a mixture of joy for Naaman and his household, and tragedy for Gehazi and his household. How sad that in the midst of God's miracle of healing a proud Gentile, an Israelite succumbed to selfishness and greed. And this was in spite of Gehazi already having been in Elisha's company for a number of years. Following God's plan for doing things results in happy results. But the opposite eventually happens for those who don't. This serves as an invitation for us to trust God and do what He asks us to do.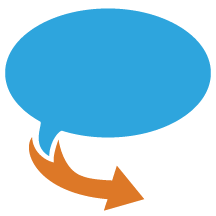 APPLICATION
Take this beyond our Sabbath School discussion and live it out in the coming days, weeks, and months. Here are a few ways you could apply this lesson to your own life. The Holy Spirit might impress you to do one of the following, or He may impress you to adapt it in some way to better suit your life. Either way, we know that God wants us to live out what He shares with us in Scripture.
Which character in this story do you identify with the most? Share this with another person in your class and also with someone in your family. Ask them which person they identify with the most.

What is something God asked you to do that didn't make sense to you at the time? (For example, Naaman didn't understand the instruction to "go dip in the Jordan River seven times.") Even if what God asks of us doesn't make sense to us in the moment, it is always best to go ahead and do it (as Naaman did).

Silently identify three people whom you feel may believe they are more important than you are. Then identify three people whom you feel may believe they are less important than you are. Now compare what you think God would say about all seven of you. Be specific. Name things you think God would see as important about each of you. Find tangible ways to treat each of these people with dignity, respect, and love.

Take 10 minutes to pray about the issues of greed and materialism in your life. Spend at least half of the time reflecting on this story in 2 Kings 5, especially the last portion regarding Gehazi. Spend the other half in prayer, listening for impressions from God about how to relate to greed and materialism in your life.