These are more approaches to the same topic featured in the Teacher's Guide, but just a different way of looking at it. Expect activities to illustrate the topic followed by some questions.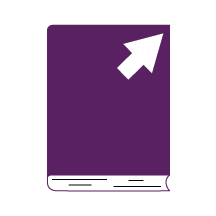 BIBLE STUDY OPTIONS
---

Miracles
BASED ON JOSHUA 9:3-27; 10:1-27
MATERIALS NEEDED
Several people who will share a testimony about a miracle they experienced or heard about

Simple science experiment supplies (see the video link below that shows 10 of them).  Supplies vary, but often involve baking soda, white vinegar, a balloon, bottle, etc.
Merriam-Webster defines a "miracle" as "an extraordinary event manifesting divine intervention in human affairs," "an extremely outstanding or unusual event, thing, or accomplishment," and "a divinely natural phenomenon experienced humanly as the fulfillment of spiritual law." (Source: www.merriam-webster.com.)
What is your definition of a miracle? Let's take a few minutes to discuss our definitions.
In our society, it seems like miracles happen less often than they used to. This is partly because science has advanced our knowledge of the world. For example, we now understand weather patterns, tides, eclipses, and gravity.
We may not notice miracles because we are consumed by our busy lives, or we may find an explanation that does not include God. However, you can still hear many fantastic stories of God's unmistakable actions. 
QUESTIONS
Do you believe in miracles? Why or why not?
How often do you experience miracles?
Do others consider these to be miracles, or do they give some other explanation?
Did you grow up expecting miracles? What happens when you don't get what you expect?
PERSONAL TESTIMONY
QUESTIONS
What amazed you about these testimonies?
Were any of them miracles to you?
Do you think God was involved in these stories?
Do you have a testimony about a miracle that you'd like to share?
Earlier this month, we learned about the miracle at Jericho where God delivered the city into the Israelites' hands. We are going to begin the Bible story portion of this week's lesson by reading about the Gibeonites' response in Joshua 9:3-27 (CEV) when they heard about that miracle, along with the miracles in Ai and Egypt.
3 The people of Gibeon had also heard what Joshua had done to Jericho and Ai. 4 So they decided that some of their men should pretend to be messengers to Israel from a faraway country. The men put worn-out bags on their donkeys and found some old wineskins that had cracked and had been sewn back together. 5 Their sandals were old and patched, and their clothes were worn out. They even took along some dry and crumbly bread. 6 Then they went to the Israelite camp at Gilgal, where they said to Joshua and the men of Israel, "We have come from a country that is far from here. Please make a peace treaty with us."
7-8 The Israelites replied, "But maybe you really live near us. We can't make a peace treaty with you if you live nearby."
The Gibeonites said, "If you make a peace treaty with us, we will be your servants."
"Who are you?" Joshua asked. "Where do you come from?"
They answered:
9 We are your servants, and we live far from here. We came because the Lord your God is so famous. We heard what the Lord did in Egypt 10 and what he did to those two Amorite kings on the other side of the Jordan: King Og of Bashan, who lived in Ashtaroth, and King Sihon of Heshbon.
11 Our leaders and everyone who lives in our country told us to meet with you and tell you that all of us are your servants. They said to ask you to make a peace treaty with our people. They told us to be sure and take along enough food for our journey. 12 See this dry, crumbly bread of ours? It was hot out of the oven when we packed the food on the day we left our homes. 13 These cracked wineskins were new when we filled them, and our clothes and sandals are worn out because we have traveled so far.
14 The Israelites tried some of the food, but they did not ask the Lord if he wanted them to make a treaty. 15 So Joshua made a peace treaty with the messengers and promised that Israel would not kill their people. Israel's leaders swore that Israel would keep this promise.
16-17 A couple of days later, the Israelites found out that these people actually lived in the nearby towns of Gibeon, Chephirah, Beeroth, and Kiriath-Jearim. So the Israelites left the place where they had camped and arrived at the four towns two days later. 18 But they did not attack the towns, because the Israelite leaders had sworn in the name of the Lord that they would let these people live.
The Israelites complained about their leaders' decision not to attack, 19-21 but the leaders reminded them, "We promised these people in the name of the Lord God of Israel that we would let them live, so we must not harm them. If we break our promise, God will punish us. We'll let them live, but we'll make them cut wood and carry water for our people."
22 Joshua told some of his soldiers, "I want to meet with the Gibeonite leaders. Bring them here."
When the Gibeonites came, Joshua said, "You live close to us. Why did you lie by claiming you lived far away? 23 Now you are under a curse, and your people will have to send workers to cut wood and carry water for the place of worship."
24 The Gibeonites answered, "The Lord your God told his servant Moses that you were to kill everyone who lives here and take their land for yourselves. We were afraid you would kill us, and so we tricked you into making a peace treaty. But we agreed to be your servants, 25 and you are strong enough to do anything to us that you want. We just ask you to do what seems right."
26 Joshua did not let the Israelites kill the Gibeonites, 27 but he did tell the Gibeonites that they would have to be servants of the nation of Israel. They would have to cut firewood and bring it for the priests to use for burning sacrifices on the Lord's altar, wherever the Lord decided the altar would be. The Gibeonites would also have to carry water for the priests. And that is still the work of the Gibeonites.
Joshua and the Israelite leaders believed the Gibeonites. Yet even after this major "oops!" God still performed miracles for his people.
ACTIVITY: SCIENCE EXPERIMENT
QUESTIONS
Have you ever seen this experiment before?
What amazed you about this experiment?
Did you know that science supports some Bible stories?
Can you name any Bible stories that we know are true based on scientific evidence?
Next, let's read about another episode involving God's miracles in Joshua 10:1-27(CEV). Note the Israelites' active role in this story. As we read this chapter, watch for a specific event that would yield scientific evidence.
1 King Adonizedek of Jerusalem heard that Joshua had captured and destroyed the town of Ai, and then killed its king as he had done at Jericho. He also learned that the Gibeonites had signed a peace treaty with Israel. 2 This frightened Adonizedek and his people. They knew that Gibeon was a large town, as big as the towns that had kings, and even bigger than the town of Ai had been. And all of the men of Gibeon were warriors. 3 So Adonizedek sent messages to the kings of four other towns: King Hoham of Hebron, King Piram of Jarmuth, King Japhia of Lachish, and King Debir of Eglon. The messages said, 4 "The Gibeonites have signed a peace treaty with Joshua and the Israelites. Come and help me attack Gibeon!"
5 When these five Amorite kings called their armies together and attacked Gibeon, 6 the Gibeonites sent a message to the Israelite camp at Gilgal: "Joshua, please come and rescue us! The Amorite kings from the hill country have joined together and are attacking us. We are your servants, so don't let us down. Please hurry!"
7 Joshua and his army, including his best warriors, left Gilgal. 8 "Joshua," the Lord said, "don't be afraid of the Amorites. They will run away when you attack, and I will help you defeat them."
9 Joshua marched all night from Gilgal to Gibeon and made a surprise attack on the Amorite camp. 10 The Lord made the enemy panic, and the Israelites started killing them right and left. They chased the Amorite troops up the road to Beth-Horon and kept on killing them, until they reached the towns of Azekah and Makkedah. 11 And while these troops were going down through Beth-Horon Pass, the Lord made huge hailstones fall on them all the way to Azekah. More of the enemy soldiers died from the hail than from the Israelite weapons.
12-13 The Lord was helping the Israelites defeat the Amorites that day. So about noon, Joshua prayed to the Lord loud enough for the Israelites to hear:
"Our Lord, make the sun stop
  in the sky over Gibeon,
and the moon stand still
  over Aijalon Valley."
So the sun and the moon
  stopped and stood still
until Israel defeated its enemies.
This poem can be found in The Book of Jashar. The sun stood still and didn't go down for about a whole day. 14 Never before and never since has the Lord done anything like that for someone who prayed. The Lord was really fighting for Israel.
15 After the battle, Joshua and the Israelites went back to their camp at Gilgal.
16 While the enemy soldiers were running from the Israelites, the five enemy kings ran away and hid in a cave near Makkedah. 17 Joshua's soldiers told him, "The five kings have been found in a cave near Makkedah."
18 Joshua answered, "Roll some big stones over the mouth of the cave and leave a few soldiers to guard it. 19 But you and everyone else must keep after the enemy troops, because they will be safe if they reach their walled towns. Don't let them get away! The Lord our God is helping us get rid of them." 20 So Joshua and the Israelites almost wiped out the enemy soldiers. Only a few safely reached their walled towns.
21 The Israelite army returned to their camp at Makkedah, where Joshua was waiting for them. No one around there dared say anything bad about the Israelites. 22 Joshua told his soldiers, "Now, move the rocks from the entrance to the cave and bring those five kings to me."
23 The soldiers opened the entrance to the cave and brought out the kings of Jerusalem, Hebron, Jarmuth, Lachish, and Eglon. 24 After Joshua had called the army together, he forced the five kings to lie down on the ground. Then he called his officers forward and told them, "You fought these kings along with me, so put your feet on their necks." The officers did, 25 and Joshua continued, "Don't ever be afraid or discouraged. Be brave and strong. This is what the Lord will do to all your enemies."
26 Joshua killed the five kings and told his men to hang each body on a tree. Then at sunset 27 he told some of his troops, "Take the bodies down and throw them into the cave where the kings were found. Cover the entrance to the cave with big rocks."
Joshua's troops obeyed his orders, and those rocks are still there.
QUESTIONS
Did you notice the part of the story that would yield scientific evidence?
What miracles did you notice in this story?
Do you believe this really happened?
How many miracles have happened in your life?
What was God's role in the world when this story was written? Do you think God plays the same role in the world today?
What miracles are happening today?
SUMMARY
Today we considered the topic of miracles and heard several testimonies about God acting in people's lives. Our story in Joshua 9-10 describes multiple miracles. In addition to biblical records, scientists have discovered parallel accounts of these miracles in Egyptian and Mesopotamian text. Archeologists have also unearthed evidence which have identify cities mentioned in the book of Joshua. These chapters, along with scientific evidence, present an important reminder of God's power.

APPLICATION
Take time each day this week to reflect on extremes—two ends of a pole. A good time to do this is toward the end of the day (not as you're falling asleep—before that). Here are seven extremes for you to reflect on this week. As you do this reflection each day, have it lead you to prayer—prayers of gratitude, confession, and requests. You can replace or adapt these with your own. It's also available as a handout you can download and give to the youth.
Sabbath Evening
I saw Jesus today when . . .
I didn't see Jesus today when . . .
Sunday Evening:
I felt most alive today when . . .
I felt the least alive today when . . .
Monday Evening:
I experienced the fruits of the Spirit (Galatians 2:22-23) today when . . .
I didn't experience the fruits of the Spirit today when . . .
Tuesday Evening:
I sensed a connection with God today when . . .
I didn't sense a connection with God today when . . .
Wednesday Evening:
I seemed the most alive today when . . .
I didn't seem alive today when . . .
Thursday Evening:
I felt most grateful today when . . .
I didn't feel grateful today when . . .
Friday Evening:
I anticipated being with Jesus today when . . .
I didn't anticipate being with Jesus today when . . .
---

Overwhelming
BASED ON JOSHUA 10:1-27
Overwhelming
When have you seen (or been part of) something in which one side was completely overwhelmed by the other side?
Read Joshua 10:1—27.
1. What would you do if you were threatened to an extreme extent?
Run.
Fight back.
Get others to help me fight back.
Strategize to fight a side battle rather than the strongest power.
It depends on whether that power had been successful previously.
I'd turn to prayer.
I would offer myself as a slave for the rest of my life.
I'd be paralyzed and not know what to do.
Other.
2. Should the Israelites have rescued the Gibeonites?
The Gibeonites had deceived the Israelites, so their treaty was flimsy.
A treaty is a treaty; honor it to the death.
The Gibeonites had no other hope.
The Gibeonites were new followers of Yahweh; this tested their faith.
Only after their bread turned moldy (see Joshua 9:5, 12, 14).
This provoked battles that would have ensued later.
God told them to go rescue them.
Joshua didn't want to lose face.
Other.
3. Why did God give Joshua the assurance of victory in advance?
God was always telling Joshua to have courage (1:6, 9, 18; 10:25).
After the hiccup at Ai, Joshua need to be sure he was on track.
Joshua wasn't sure if God wanted the Israelites to go.
Joshua wasn't sure if the Israelites could beat the five-king coalition.
To remind Joshua that God was the key to victory.
To rev up the army.
To let the Israelite army know God was present and active.
Other.
4. Why were the Israelites able to defeat the five-king coalition?
God had to make good on his promise.
God empowered them to fight.
God threw the five-king coalition into a panic and retreat.
The Israelites did their part, relying on God to do his part.
The five kings were actually quite weak.
The hailstorm "act of God" did them in.
They got lucky.
There was no longer "sin in the camp" like after Jericho (7:10-13).
Other.
5. What's the meaning of "the sun standing still over Gibeon"?
It's poetry.
The sun stopped for more daylight to complete the victory.
Sometimes it takes longer than you expect to achieve your goals.
Controlling the sun from the earth is unprecedented.
God gave a human a request from the literal heavens.
God has power over earth and sky.
The sun was considering doing its own "big bang."
There's no end to God's power.
Other.
6. What's the crazy stuff about with the five kings and the cave?
Caves are usually good places to hide.
The kings had deserted their armies.
Joshua wanted to defeat the kings and their soldiers.
That what males do to manage testosterone surges.
It shows domination, which empowers victorious soldiers.
Overkill, yet also within the limits of propriety at that time (Dt. 21:23).
Other.
7. Who would come to your aid, no matter what? Whom would you aid, no matter what?
8. What's an example of something so unusual that it hasn't happened at any other time in your life?
SUMMARY
After the Gibeonites deceived Joshua and the Israelite leaders into signing a peace treaty with them, five other Canaanite kings and their towns joined forces and attacked the Gibeonites. That drew in the Israelites because of the new treaty. Through multiple miracles, God gave the Israelites victory over these five kings and their towns.

APPLICATION
Share your testimony from question #8 above with someone this week. Ask someone else to share their testimony after you've shared yours. You can also apply questions #7 above by communicating with someone who came to mind for you for either the first question or the second one by #7.