These are more approaches to the same topic featured in the Teacher's Guide, but just a different way of looking at it. Expect activities to illustrate the topic followed by some questions.
BIBLE STUDY OPTIONS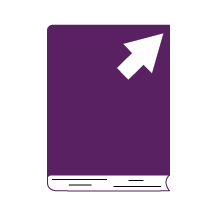 ---

Law and Love Remix
BASED ON DEUTERONOMY 4:1-14, 32-40; 6:1-25
MATERIALS NEEDED
Handout of Deuteronomy 4 NLT which is two pages and can be printed front-to-back or on two separate sheets of paper

Handout of Deuteronomy 6 NLT which is two pages and can be printed front-to-back or on two separate sheets of paper

Several puzzles of varying difficulty: 24-piece, 100-piece, and 250-300-piece
In the past few weeks our Sabbath School topics have moved from the Israelites' freedom from slavery in Egypt, to the Red Sea crossing, to Mount Sinai and beyond. We have discussed the 12 spies that went into Canaan and the people's surprising preference to return to Egypt rather than enter the Promised Land. God told them that because of their lack of faith they would return to the wilderness until the older generation died. Then their children, whom they claimed would die if they entered Canaan, would be the ones to enter Canaan. The Israelites spent a total of 40 years wandering in the wilderness.
Before Moses's death, he gave the Israelites a remix of the laws God had given on Mount Sinai. The majority of the Israelites at this time had not even been born when that happened. The Mount Sinai experience was something they only heard about secondhand.
When we memorize the names of the books of the Bible, we start with Genesis, Exodus, Leviticus, Numbers, and Deuteronomy. Today we're looking at the early chapters in Deuteronomy. The name of this book is a compound word in Greek: deuteros = second and nomos = law. So Deuteronomy is the second giving of God's law. We could call it the Mount Sinai Remix, or "Law and Love Remix."
By the time we get to Deuteronomy 4, Moses is preparing the people to understand the importance of God's law. The first 14 verses can be divided into three paragraphs. Take one of these three paragraphs and summarize it into one sentence. We're going to do this with several rounds of passages from Deuteronomy chapters 4 and 6. Here's the first set of three.
QUESTIONS
What is the summary statement for your paragraph?
How would you respond if this was spoken to you?
What have you added or subtracted from God's laws?
Have you found that following God's laws results in blessings?
Have you found that not following God's laws results negative consequences?
When have others wanted a God like your God?
When do you see God's laws appreciated? Not appreciated?
Which of God's laws have your parents/guardians passed on to you?
When has God spoken any of his laws directly to you?
Later in the same chapter you can find more on why it's important to follow God's laws. Does this seem like love, or something else?
QUESTIONS
What is the summary statement for your paragraph?
What god in history can compare to Yahweh, the God we've been reading about in the first few books of the Bible?
In what way has Yahweh impressed you during your life?
When was God more impressive—in the wilderness with the Israelites for 40 years or during your life to this point?
What seems more powerful to you than God/Yahweh? Upon what do you base this?
What makes you think that God loves you?
Do God's laws lead you to think that God loves you or is controlling you?
Is Yahweh the God of both heaven and earth, or primarily heaven?
Who seems to be in charge of earth?
When God promises blessings for obeying him and punishment for disobeying him, does that sound like the deal your parents/guardians try to make with you
ACTIVITY
How quickly can you put together a jigsaw puzzle? Some people can do this very quickly while others need more time. But perhaps the bigger difference would be your age! If we did a puzzle with someone from Beginner Roll Sabbath School, they would probably just put the puzzle pieces in their mouths rather than assembling them into a pre-determined picture. Those in Kindergarten Sabbath School would do better, but probably not nearly as well as you. Those in Junior Sabbath School can be pretty competitive. You might need to use a puzzle with more pieces. Kids are able to complete more complex tasks as they mature.
QUESTIONS
How well did you do?
What made this easy? What made it difficult?
How would you have done if you were a preschooler?
What rules did you follow?
What strategy did you use?
What tips did you give others (or did others give you)?
When does being able to see the picture make a difference?
How do the smaller pieces make up the bigger picture?
In what ways is this like putting together some of the rules or laws God has for you?
What are some God's smaller rules?
What are some of God's big-picture rules God? (Hint: see Deuteronomy 4.)
Earlier in the lesson we looked at a few paragraphs in Deuteronomy 4. We're now going to do the same with Deuteronomy 6. The emphasis has shifted to instructing parents/guardians how to pass along these important rules to their children. This is the passage many parents turn to for passing on their faith to their children as well as how to be a good parent/guardian.
Once again, I have three paragraphs that I'd like for you to summarize or paraphrase into just one sentence (Deuteronomy 6:1-3, 4-6, and 7-9).
QUESTIONS
What is the summary statement for your paragraph?
Why did God give the Israelites these laws?
What motivated them to obey God's laws?
What motivates you to obey God's laws?
Why did the Israelites disobey God's laws? Why do you?
What does love have to do with these laws?
If you love God, what other laws do you need?
What laws have your parents/guardians repeated to you the most?
Which laws do you find the most difficult?
What laws do you think should be done away with? Why?
What helps you to remember God's laws?
How does a person's age change what the laws/rules?
How does communicating laws/rules change as a child matures?
How do you think you will pass on rules to your children one day?
The remaining portion of Deuteronomy 6 has three more paragraphs (Deuteronomy 6:10-13, 14-19, and 20-25) that complete our remix of law and love. Consider your paragraph, discuss it if you're in a group, and summarize it before responding to the questions for the entire Youth Sabbath School.
QUESTIONS
What is the summary sentence for your final paragraph?
Do people tend to forget God after they've received his blessings?
In what ways has God blessed you because of your obedience to his laws?
Is that love?
Why was worshiping the gods of other nations such a big deal for the Israelites as they entered Canaan?
What would be comparable for us today?
Which laws have you questioned adults about?
What's your reason for following God's laws?
Do God's laws apply to you today? Why or why not?
SUMMARY
As the first generation died off in the wilderness over the 40 years of wandering, Moses brought the next generation to the border of the Promised Land. Most of these Israelites weren't even born when God spoke his law to his people from Mount Sinai. It was time for the next generation to get a remix of God's law of love, which was termed "Law and Love Revisited" for this lesson. We looked at Deuteronomy chapters 4 and 6 for an overview. The missing chapter (5) contains the 10 commandments (as found in Exodus 20).

APPLICATION
Today's lesson, "Law and Love Remix," challenges us to consider God's laws as God's love directions in a new way and a new time. With the puzzles we put together we noted that sometimes one piece doesn't make a whole lot of sense, yet it's an important part of the overall picture. It's possible that some of God's laws seem like unrelated pieces until we see the overall picture.
Ask four people about one of God's laws that didn't make sense to them at one time in their life, but maybe it makes sense now (or maybe it still doesn't make sense). Check with someone who is a senior citizen, someone who is about the age of your parents/guardians, someone who is close to your age, and someone 4-5 years younger than you. In your short dialogue, see how this relates to your own understanding of God's laws of love.
---

± Law/Love
BASED ON DEUTERONOMY 5:1-21
MATERIALS NEEDED
A bicycle wheel with spokes (or something similar)

 Deuteronomy 5:1-21 NCV handout with two highlighters in different colors for each participant to highlight positive and negative statements
 Deuteronomy 5:1-21 NCV Answer Key handout

 Yes & No handout (print double-sided for best results)
QUESTIONS
Why are so many of the 10 commandments stated negatively?
What are other examples of God's laws stated in the positive?
Do you prefer laws to be stated positively ("do this") rather than negatively ("don't do this")?
Are the laws/rules you have for yourself more positive or negative?
What are some ways we turn negative statements into positive-sounding statements?
Are you able to turn a negative law/rule into a positive one?
Are laws naturally negative or positive? Give an example.
In the story of Creation you can find God made a statement/law with both positive and negative statements. You can find it in Genesis 2:16-17 when God told Adam, "You can eat any fruit in the garden [positive] except [negative] from the tree of the knowledge of good and evil." Notice the contrast of "any" and "except" and how there was only one exception. For many people, as soon as they hear the exception, that's the only thing they want. It's often disappointing when they get it, especially if their goal was simply to disobey an authority figure rather than enjoy whatever it was.
God could have said, "You can eat cherries, apples, bananas, plums, apricots, peaches, kiwis, pineapples, oranges, mangoes, pomegranates, pears, grapefruits, dates, tangerines, nectarines, papaya, passion fruit"—you get the idea. It's often easier to just say, "Don't _____" and identify one thing rather than stating in the positive, "Do _____ and _____ and _____ and _____ and _____ and _____ and _____."
Our passage for study is Deuteronomy 5:1-21. This is another rendering of the 10 commandments. Of course, the book of Deuteronomy is the second giving of the law, so it includes those same 10 commandments we found in Exodus 20:1-17.
I have a handout of this passage so you can mark it up. (You can do this electronically as well.) I'd like for you to highlight all the positive statements and sentences in this passage. And then use a different color to highlight all the negative statements in this passage. You can find plenty of both.
QUESTIONS
Was it easier for you to spot the positive statements or the negative ones?
In general, what do the positive statements say?
In general, what do the negative statements say?
Which of the negatives do you want to do?
Which of the positives do you not want to do?
How do these go from statements or laws to something you want to do based on your own internal motivation?
Why would you want to live this way?
Why would you not want to live this way?
Are God's laws negotiable? Why or why not?
Which of these seem more important to you?
Which ones are challenging for teens?
How can you pray for God's Holy Spirit to enable you to follow these?
Young children usually need for laws or rules to be spelled out in simple and specific ways. "Don't hit your sister" and "eat your food" and "stop jumping on the bed" and "stay in your car seat." Well-meaning parents/guardians sometimes provide lengthy explanations for the rules they use. But children typically just argue about the explanations rather than actually understanding them. Part of the reason is because their brains are still developing.
The human brain has two hemispheres. It's usually not until the teen years that the two halves come together and make new connections that enable the brain to understand cause and effect and reasoning. This is when concepts and reasons start to make sense. Prior to this, it was a matter of memorizing all the rules. Now a young person can get along with fewer rules if they understand the concept and can apply that to multiple areas in life. Do you remember when you were able to start thinking in these new ways?
When an adult says, "Love this person," such a command or suggestion may be too abstract for a child. Specific behaviors rather than concepts might need to be spelled out. For example, instead of the abstract concept of "love this person," a specific behavior might be "let this person go first" or "stop hitting this person." When a young child hears "love this person" they might only come up with the behavior "hug this person" unless someone spells it out for them. As children grow up, they have the capacity to memorize more and more details, so they might memorize 20-30 possible ways to "love this person" but might still prefer that someone tells them which one to do since they can't come up with anything beyond the memorized behaviors. And that can easily miss the point of truly loving others.
What about you? Are you able to understand the connection between a command like "love this person" and the application of that command with specific behaviors? Are you able to come up with your own examples beyond what may have been memorized?
When we say God's laws demonstrate his love, only those who can reason from cause to effect, or from principle to application, can come up with examples. Others will simply be able to memorize the statement, and will have to revisit this later in life when they are able to make connections of the abstract with the concrete.
ACTIVITY
QUESTIONS
Is it easier to have someone tell you examples or to come up with your own for a core principle?
How do you figure out which example to follow when you want to live out these core principles?
Can you think of other examples besides the ones given?
Do you have someone who gives your examples?
Do you give examples to others?
Name some examples in which you see things differently than others?
SUMMARY
We started with stating laws or rules in negative or positive ways. We have both from God. And God repeated his major rules, the 10 commandments, with his people about 40 years after making them clear from Mount Sinai. There was a completely new generation that needed these repeated. Sometimes it's easier to say "No" to one thing than to take the time to say "Yes" to many other things. We also considered the need for brain development to the point of understanding principles and then the application of those principles to various specific situations. Until a person is able to do that, they need someone to spell it out for them or to memorize specific applications until they can figure out the relationship between principles/rules/laws and applications of those core principles.

APPLICATION
Take the two-side sheet with "YES and NO" on one side and "Core Principles and Applications" on the other side. You may do this in Youth Sabbath School and then give another copy for the youth to take with them to put into practice during the week. They can also use it as a discussion starter with others, including siblings and/or parents/guardians.
The "YES and NO" side of the sheet deals with stating a law or rule in either positive or negative ways. Do this individually and then in a group.
"Core Principles and Applications" takes the bicycle wheel illustration and activity as a springboard for core principles and then multiple applications of those principles. It's a major step to be able to figure this out. But it often takes God's help to put the core principles into practice. Pray for both for this week.
---

Sabbath Covenant
BASED ON DEUTERONOMY 4:15-20; 5:12-16; EXODUS 20:8-11
MATERIALS NEEDED
Toilet paper

Sabbath Commandments Compared handout

Weekly Cycle and Worship handout
When Moses gave the next generation of Israelites God's law before they entered the Promised Land of Canaan, it shouldn't surprise us that the 10 Commandments God spoke from Mount Sinai received special mention. Some people prefer Jesus' summary of the law to "Love the Lord your God with all your heart, and with all your soul, and with all you mind, and with all your strength" (Matthew 22:37-40, Mark 12:30-31, and Luke 10:27). But Jesus was merely reciting Deuteronomy 6:4-5. It is this foundational statement that Moses told the adults to pass along to their children from generation to generation (see Deuteronomy 6:6-9).
When Seventh-day Adventists reference the "Sabbath commandment," or fourth commandment, we usually go to Exodus 20:8-11 where God spoke these words from Mount Sinai shortly after rescuing the Israelites from centuries of Egyptian slavery. Rarely do we refer to the Deuteronomy 5 version that Moses passed along to the next generation about 40 years later. Perhaps it's because the Mount Sinai version came from the voice of God and was written on stone tablets—perhaps that's more authoritative in contrast to the Deuteronomy version that came from the mouth of Moses.
Look at the two passages side-by-side to note the similarities and the differences. You can make that comparison by reading the first one in Exodus 20:8-11 and then the second one in Deuteronomy 5:12-15. You can also print the Sabbath Commandments Compared handout.
QUESTIONS
What similarities do you see in these two versions?
What does that lead you to think about the fourth commandment?
What differences do you see in these two versions?
What does that lead you to think about the fourth commandment?
What is the purpose of the fourth commandment?
Is there more than one purpose for it?
Is Sabbath a day of freedom or a day of restraint for you?
How much time, energy, and thought do you put into the Sabbath?
How does Sabbath help you to worship?
For whom was the Sabbath created?
What are good things for you to do on Sabbath?
What are should you not do on Sabbath?
The Exodus passage anchors the Sabbath to the creation of this earth. It's like God wants to take up back to an Eden experience each week. Work isn't bad. In fact, God set up the first humans to work six days each week. But the seventh day each week was for resting from work. We could ask ourselves what we stop and what we don't stop today, and how that affects our relationship with God.
The Exodus rendering roots the Sabbath in something from the distant past—distant for both the Israelites and for us. The Deuteronomy passage roots the Sabbath in something more recent for the Israelites—their freedom from Egyptian bondage. While that was a long time ago for you, it wasn't for the Israelites. It would be worthwhile for us to ask for a more recent experience of Sabbath in addition to the distant rooting in creation and freedom from slavery.  
ACTIVITY
You may want to some of the questions now, or you can opt to do all the questions after the person has been set free by removing the toilet paper.
QUESTIONS
What was it like to be wrapped up?
What was it like to wrap up the other person?
Would you have preferred to be in the other person's place? Why or why not?
How long would you want to stay in the wrapped-up condition?
What would you do if you were stuck when you were wrapped up?
What must it have been like for the Israelites to be enslaved for 400 years?
What did it feel like when you were set free?
What was it like to set the person free?
What can you do now that you couldn't do before?
How could you celebrate your freedom?
How is being wrapped up similar to being enslaved to something today?
What are the things that enslave people today? How could they be freed?
What are you enslaved to now? How could you be set free?
How does the Sabbath today relate to all of this?
Is Sabbath more of an enslavement to you or a freedom for you?
SUMMARY
God began the Sabbath at creation. The fourth commandment anchors the Sabbath in the creation story. The Israelites had experienced Sabbath in the desert already through the manna experience. God told them to "Remember the Sabbath day to keep it holy" (Exodus 20:8). When Moses gave the laws to the next generation of Israelites before entering Canaan, he anchored the Sabbath commandment in freedom from slavery for God's people. Both roots have meaning for us today. And since the Sabbath is a symbol, it has multiple meanings in addition to these two. We can benefit by learning from the past as well as personally experiencing Sabbath today.

APPLICATION
The Sabbath commandment is a gift and also a command (yes, it is a commandment), which means it's not optional. It's common for Seventh-day Adventists to either make it a controlling day, or break free and do one's own thing rather than God's thing. To apply God's gift of Sabbath to your life, spend this Sabbath afternoon laying out a tentative plan for how you will use the coming week to make the most of next Sabbath. Instead of collapsing into the Sabbath, make it the focal point of your week—your dedicated time with God.
Use the Weekly Cycle and Worship handout to start planning for the next six days of work and the Sabbath. It's not a matter of doing your own thing for six days and then trying to figure out God's thing on Sabbath. Every day is with Jesus. But, just like a date, putting together a plan gets you invested in what God has invested in you, and that's when your relationship with God can grow.