These are more approaches to the same topic featured in the Teacher's Guide, but just a different way of looking at it. Expect activities to illustrate the topic followed by some questions.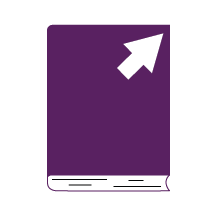 BIBLE STUDY OPTIONS
Keep Smiling—Numbers 12
If Only . . .—Numbers 11
---

Keep Smiling
BASED ON NUMBERS 12
ACTIVITY: DRAW ME SMILEY
The goal is to draw a smiley face on a piece of paper, using a string to control the marker rather than holding the marker with your hand. This can be done in groups of 2-4 people. If you have enough participants, pit teams against each other to see who can draw the best with this difficult task.
Obviously, it would be easier to hold the marker with your hand, but dangling the marker from a string makes this much more challenging. And to make this even more challenging, you could tie 2-4 strings to one marker and have a different person hold each string.
Tape the strings to the marker and place the paper on a hard surface like a table to for drawing. Give participants a limited amount of time, such as two minutes. Teammates will have to work together to move the marker into the desired directions. They can also give advice and direction, which adds to the dynamics of this experience.
When you're finished, use the painter's tape to post the smiley face artwork on the wall.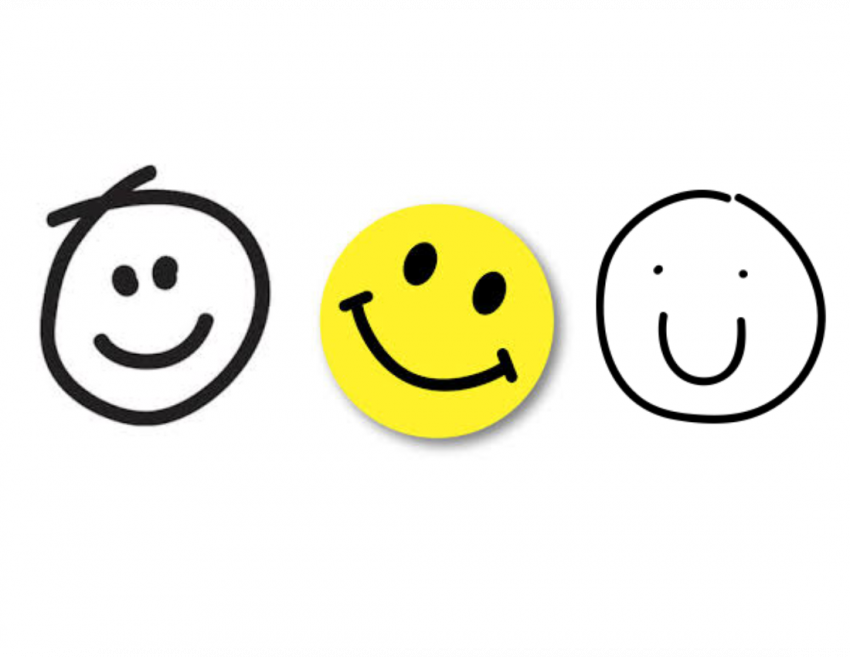 QUESTIONS
On a scale of 1 (easy) to 10 (difficult), how would you rate this activity?
Who on your team was most helpful?
What skills are most helpful for this activity? (Examples: Artistic ability, teamwork, patience, strong leadership, forgiveness?)
Would someone who gives strong directions be helpful or hurtful in an activity like this?
What helped your team work together? What made working together difficult?
Where have you experienced group challenges in your everyday life?
What works in those situations?
What role does God play in an activity like this?
What role does God play in group challenges you face in your everyday life?
We've been journeying with Israel for a while, but fortunately it hasn't been 40 years. It's been kind of like that car ride when I was a kid. Mom and Dad rode in the front in complete luxury while us kids were stuffed in the back. Someone was always touching someone else and the air wasn't cool enough…oh yeah, our car didn't have air conditioning! No matter how short the trip, it wasn't short enough to keep us from fighting.
We find the children of Israel in a similar place. They're complaining again, which isn't a  surprise, and have gotten on God's last nerve. Moses has advocated for them time and again, and finally realizes that he needs some help, so he and God choose 70 leaders. So, buckle up and get ready to continue the journey—there's plenty more to come.
We'll read through Numbers 12, taking several verses at a time, and then ask a few questions.
Let's start with the first three verses of Numbers 12 (NIV):
1 Miriam and Aaron began to talk against Moses because of his Cushite wife, for he had married a Cushite. 2 "Has the Lord spoken only through Moses?" they asked. "Hasn't he also spoken through us?" And the Lord heard this.
3 (Now Moses was a very humble man, more humble than anyone else on the face of the earth.)
QUESTIONS
What is the complaint?
Who's complaining?
How would you respond?
How does God respond?
4 At once the Lord said to Moses, Aaron and Miriam, "Come out to the tent of meeting, all three of you." So the three of them went out. 5 Then the Lord came down in a pillar of cloud; he stood at the entrance to the tent and summoned Aaron and Miriam. When the two of them stepped forward, 6 he said, "Listen to my words:
"When there is a prophet among you,
  I, the Lord, reveal myself to them in visions,
  I speak to them in dreams.
7 But this is not true of my servant Moses;
  he is faithful in all my house.
8 With him I speak face to face,
  clearly and not in riddles;
  he sees the form of the Lord.
Why then were you not afraid
  to speak against my servant Moses?"
QUESTIONS
How long do you think it took for Aaron and Miriam to realize they were in trouble?
Why do you think God took Moses, Aaron, and Miriam away by themselves?
What was it like to be in God's pillar of cloud?
How does God speak to a prophet?
How does God speak to Moses?
What's the difference?
Which way is better?
9 The anger of the Lord burned against them, and he left them.
10 When the cloud lifted from above the tent, Miriam's skin was leprous[a]—it became as white as snow. Aaron turned toward her and saw that she had a defiling skin disease, 11 and he said to Moses, "Please, my lord, I ask you not to hold against us the sin we have so foolishly committed. 12 Do not let her be like a stillborn infant coming from its mother's womb with its flesh half eaten away."
13 So Moses cried out to the Lord, "Please, God, heal her!"
QUESTIONS
Why did Miriam get punished and not Aaron? Didn't they both complain about Moses and his wife?
Why leprosy?
What did leprosy imply?
How did Moses respond to God's punishment of his sister?
What would you have done if you were Miriam in that situation? Aaron? Moses?
14 The Lord replied to Moses, "If her father had spit in her face, would she not have been in disgrace for seven days? Confine her outside the camp for seven days; after that she can be brought back." 15 So Miriam was confined outside the camp for seven days, and the people did not move on till she was brought back.
16 After that, the people left Hazeroth and encamped in the Desert of Paran.
QUESTIONS
Did Miriam deserve to be punished?
What was the significance of being placed outside the camp?
Do you think Miriam better understood what it was like to be an outsider?
How do you think the Israelites felt about Miriam being asked to leave camp?
SUMMARY
Once again, it appears that God's people didn't learn from their previous mistakes. Jealousy and self-importance reared their ugly heads as Aaron and Miriam complained about Moses, God's chosen leader. Their lives were spared after Moses interceded on their behalf and they repented. Similarly, the people of Israel found themselves feeling unhappy. They conveniently forgot how the lash of the whip felt as they focused on is the lack of personal comfort. The Israelites continued being ungrateful for God' salvation, protection, and guidance. God allowed the Israelites freedom of choice, though the consequences cost many their lives. This chapter illustrates that while God knows what is in our best interest, He won't force us to follow Him and allows us to make our own choices. God doesn't abandon His people, even during rebellion, but stands by waiting for us to recognize our error and cry out for salvation.
---

If Only . . .
BASED ON NUMBERS 11
MATERIALS NEEDED
4-6 different flavors of potato chips OR cooked potatoes (which could be baked, mashed, etc.) with a selection of 4-6 different toppings such as butter, salt, sour cream, chives, cheese, broccoli, chili, olives, peppers, and salsa

Plates

Forks

Napkins

"Who's Complaining Now?" handout

Pens or pencils

"NO; Thanks!" handout

"When You're Ready to Complain" slides

"When You're Ready to Complain" handout
Today's Scripture passage in Numbers 11 includes complaining about manna. You may recall that when manna first appeared, the people recognized it was a miracle from God (see Exodus 16). It provided food at a time they seemed to be starving, and they doubted God's care. But God did care for them.
So how did the people reach the point of complaining about God providing manna for them? Admittedly, some people can always find something to complain about. But the story in Numbers 11:4-6 (NLT) contains three elements that might provide clues about why the Israelites complained against God and against Moses:
4 Then the foreign rabble who were traveling with the Israelites began to crave the good things of Egypt. And the people of Israel also began to complain. "Oh, for some meat!" they exclaimed. 5 "We remember the fish we used to eat for free in Egypt. And we had all the cucumbers, melons, leeks, onions, and garlic we wanted. 6 But now our appetites are gone. All we ever see is this manna!"
QUESTIONS
What made their situation so bad?
What's an example of similar magnitude for you?
What complaints have you made about food?
What complaints have you made about the people who tell you what to do (authority figures like parents, teachers, police, bosses, those who think they're bosses, etc.)?
What three clues did you notice in the Bible for why the people were complaining?
The "foreign rabble" with the Israelites started it (vs. 4)
Making comparisons to what isn't rather than what is (vs. 4-5)
Tired of eating manna every day, even though it was a miracle from God (vs. 6)
What has God provided for you that you simply don't appreciate, at least not right now?
ACTIVITY: TASTE TEST FOR TODAY
Sometimes taste tests are fun, and sometimes they're not. It might depend on your taste! If we had different steamed vegetables for you to taste, would you like that? If we had a variety of fresh pastries, would you prefer that? What if it was fruits or different beverages?
Today our taste test will focus on potatoes. Few people eat a cooked potato without any seasoning or toppings. Even fewer would eat a raw potato. Let's see how you like potatoes when various flavors are added.
QUESTIONS
What was your favorite taste?
Did other options come close?
How often have you had the flavor you liked best?
How often would you like to eat potatoes?
Would you complain if you had to eat potatoes every day? Why?
With whom would you share your complaint?
Why did God create different flavors and textures for food? Why didn't God just make a simple pill to swallow each day instead of eating?
How do food tastes and preferences change with age and repetition?
It doesn't take much to warrant a complaint, and we should not ignore injustices. But there's a difference between pointing out a wrong and harboring an attitude of complaint. Frankly, it's a downer! While some people complain at times, others might join and turn it into a gripe session.
Are you the type who easily complains? Are you the type who quickly jumps on the complaint wagon? Take a look at the "Who's Complaining Now?" handout and fill it out by yourself, and then we will compare in small groups or in the group as a whole.
QUESTIONS
Who is most likely to complain about what happens at church? Who did you rank first? Why?
Who did others rank first?
Who did you rank second? Was it very close to your first choice?
Who did you last rank? Why?
What could you add to this list?
(Ask the same types of questions as you discuss the rest of the "Who's Complaining Now?" handout.)
You are sure to face situations where you will complain. If you witness an injustice, you might complain to people in positions of power. Sometimes you can transform a negative situation into a positive one by responding to the situation as an opportunity rather than a shut door.
QUESTIONS
Did you find it easier to come up with the "NO" or "Thanks!" responses?
How would you like to respond?
When is it important that you register legitimate complaints?
How can you tell the difference between a complaint based on a personal preference and a complaint about injustice or unfairness?
Complaining has a cousin called "worry." You may have heard people say something like, "Worrying really helps because half of the things I worry about never happen!" Of course, that's a copout statement. Worry can be an invitation to trust God with issues that seem too big for you to handle, and yet they matter to you. You can bring both your worries and complaints to God.
Here are a few steps for you to take the next time you're aware of the urge to complain.
QUESTIONS
Which of these questions do you regularly ask yourself?
Which question(s) would be helpful for you?
How can you insert these questions in your thinking before you complain?
When and where are you most likely to need these?
Who can give you feedback on how you're doing with these?
What is the Holy Spirit's role in this?
How can you cooperate with the Holy Spirit with this?
SUMMARY
Most of us can identify with this chapter from Scripture about complaining. Sometimes someone else initiates a gripe session and we join them. This happened with the Egyptians who joined the Israelites and grew tired of manna. The Israelites didn't speak up about God's miracle of providing manna every day. Instead, they joined the chorus of complaints. The same thing can happen today, but we can also take steps to go down a different path. That involves expressing gratitude and working to fix social injustices.