SCRIPTURE PASSAGES
OVERVIEW
A servant of God never knows what they will be asked to do or what risks will be involved. God often asks His chosen ones to do things that don't make sense. Take for instance when He asked Moses to get water from the rock, David to slay a giant with only a sling and a stone, or Esther to enter Xerxes' court uninvited. In this week's lesson, God again asks the unthinkable—not just once, but three times. Elijah, God's faithful servant, is up for the task. But what about the other people in the story? Are they willing to fearlessly follow where God leads? Buckle up, because today's lesson is a nail-biter.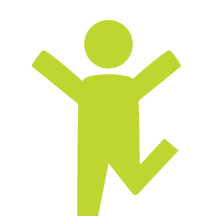 OPENING ACTIVITY
SUPPLIES NEEDED
3 brown paper bags

Blindfold(s)

Something slimy (a really ripe, peeled banana, leftover cold green beans, Jell-O, or anything else that won't stain someone's hand, but is rather gross)

Rubber snake or spider

Shredded paper
Before you show your students the bags, ask for a volunteer to help you with today's lesson. Explain that you are going to ask them to do something really brave. Hype this up until they feel a little nervous, then pick your volunteer.
Blindfold your volunteer.
Arrange the bags on a table and ask the volunteer to open a bag, reach into the bag, and describe what they feel inside. (This may take a little encouragement, but most will eventually reach into the bag.)
Have the same volunteer repeat with each of the three bags, or ask three people to each reach into the bag.
QUESTIONS
What was it like to reach into a bag with unknown contents?
How did trust play a role in whether you were nervous about following the instructions that were given?
Would this activity make you more or less willing to do what you are asked without knowing the outcome?
How does your relationship with me affect your willingness to volunteer for this activity?
TRANSITION
Very few people are willing to blindly follow instructions. Today's Scripture lesson is about doing this very thing—blindly following instructions! Elijah and a widow are asked to trust God, even though they can't foresee the outcome.
FOLLOW-UP QUESTIONS FOR VIDEO SEGMENT
QUESTIONS
Is it possible to trust God completely for all one's needs?
What other people in the Bible can you think of who were completely reliant on God for all their needs?

How do you feel about the biblical perspective on worry you saw in the video? 
Is it really possible to not worry?
Do you believe that God really provides for all your needs? Why or why not?

How does your viewpoint affect how you live?
How often do you place your daily activities in God's hands? What does this look like?
Is God really interested in the minutia of your daily life?
How would completely trusting God change how you live?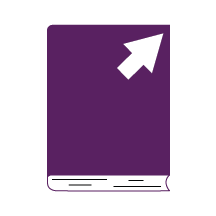 BIBLE STUDY GUIDE
QUESTIONS
What was Elijah's message to Ahab?
How well do you think Elijah and Ahab knew each other?
How willing would you be to deliver a message like that to a king?
What consequences might Elijah have faced if he hadn't followed God's command?
What were God's instructions to Elijah after he spoke to Ahab?
How likely would you have been to follow God's leading and go to live by the Brook Kerith and wait for food from ravens?
Where do you think the ravens got the food?
One youth pastor says:
"When I was younger, my family went on a backpacking trip in the mountains of Northern California. We had a blast fishing, swimming, and exploring. A challenge we experienced was that we hadn't realized that the area water wasn't safe to drink, and we had to boil every drop of water we consumed. Everything went fine until we started back to the truck. Somehow, the water container with our boiled water leaked all its contents and we didn't have any water to drink for many hours. I was so thirsty. All I could think of was getting something to drink. When we arrived at the truck, we discovered that the only liquid we had was a warm soda. Four of us shared a few swallows of the warm, sweet soda, only to discover that instead of quenching our thirst, it made us thirstier."
QUESTIONS
What's the longest you've ever gone without something to drink? 
How did you feel when you finally were able to have a cool glass of water?
Now let's read 1 Kings 17:8-16.
This passage shows that God and Elijah had a special relationship. How God communicated with Elijah isn't entirely clear, but Elijah trusted God and obeyed His instructions.
Now let's examine this story from the window's perspective.
QUESTIONS
Down to the last bite of food…
What emotions would you be feeling if you were the widow in this story?
If you knew you and your son only had one meal left to eat, how long would you wait to fix it?
How would you feel about God if you were in this situation?
Out gathering sticks to build a fire and make that one, last loaf of bread…
What thoughts would be going through your mind as you did this?
How would you feel about a stranger who asked not only for a cup of water, but for food?
Approached by a stranger asking for water and bread…
Would this seem like a crazy request to you?
How much faith do you think it took for the widow to do what Elijah asked?
Deciding to go ahead and do what Elijah asks…
How would you feel while you were doing what Elijah had asked you to?
At what point in the process do you think the jar of oil and flour was replenished?
After seeing God keep His promise…
What emotions would you feel after discovering that you weren't out of food after all?
When do you think the wonder would wear off?
How would you feel about Elijah's God after that?

Following God isn't always convenient or comfortable. God asked Elijah to put his personal comfort and safety at risk. God challenged the widow to put her complete trust in Him too. It seems that without much hesitation both Elijah and the widow did as God requested and were greatly blessed because of their faith.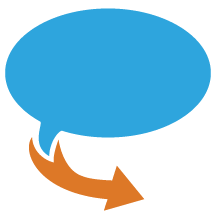 APPLICATION
God asked the widow in today's Bible story to share her last bit of food with Elijah. This week, look for ways you can also share your resources with others.
Raise money for ADRA (Adventist Development and Relief Agency) projects (ADRA.org).
Volunteer or donate to local organizations that provide relief for people experiencing homelessness or food insecurity.
Organize a food drive for the local food pantry.