Scripture Passages
OVERVIEW
The early Advent believers sold everything, and waited in their homes and on hillsides for the coming of Jesus. What are we willing to do in order to give a final warning message to the world?

OPENING ACTIVITY:
CHARACTER
Supplies: Index cards on which you have printed the word "Character," each with one of the character traits listed below on the line beneath it:
Greedy
Short-tempered
Deceitful
Indifferent
Jealous
Giving
Patient
Honest
Devoted
Trusting
Hand out one card to each student in your class. If your class has fewer than ten students, be sure to pass out a mix of positive and negative qualities. If your class has more, you may want to add additional traits.
Read the following scenarios to your students, then ask each one to describe how they think their character would respond to the situation, and then explain why.
You get to school and you realize you had a major math assignment due that you'd completely forgotten about.
You just learned your best friend's mom has cancer.
Your mom lost her job the week before your birthday, and you know you'll have to go without anything nice and extra for a while, like birthday presents—right after your phone stopped working.
You break your leg in soccer practice the day before the first game, and the doctor says you're out for the rest of the season.
You're hanging out with friends when one of them starts describing members of a minority group using negative stereotypes.
QUESTIONS
How do you think that your everyday choices affect your eternity?
How can we trust in God when nothing seems remotely fair?
Romans 8:28 assures us that "in all things God works for the good of those who love him." How have you seen God work through something that, without your faith, would have just seemed devastating?
What does "faith" mean to you? How would you define it?
How might you recognize one of God's people in the last days? What will set them apart?
TRANSITION
We look forward to the "time of trouble" as a time that will test us like never before, yet a thousand daily choices determine our destiny. In the parable of the ten virgins, the young women made the choice of whether or not to bring extra oil along before they ran out. If we're to be ready for Earth's final crisis, the time to get prepared is now.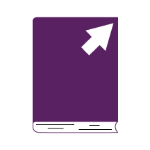 BIBLE STUDY GUIDE
The Hour of His judgment
Let's face it—this is one of the big texts in Adventism. Adventists see in their end-time mission the call to proclaim both the gospel and God's coming judgment. It proclaims God as Creator, quoting the Sabbath commandment that memorializes His act of creation. And it is a warning, to beware of the deception of a counterfeit religious system—one that deceives millions into thinking it represents God.
It is a call to action. We are called to take the good news of Jesus "to every nation, tribe, language, and people," and to rescue those trapped in deception and distortion. The end-time Babylon of which it speaks—in Revelation's first reference to the metaphorical city—is a system both spiritual, distorting how people understand God's character, and literal, with churches uniting with government to enforce their plans (a union described as "adulteries"). End-time Babylon's greatest success may be to discourage people from believing in God at all, or to act religious only for selfish reasons.
These verses are also a call to worship God, pointing to worship as the core issue in Earth's end-time crisis. Like Adam and Eve in the garden, we will have to choose between giving our allegiance to a clever counterfeit, or the one true God. That the call to worship God is presented with words from the Sabbath commandment points to the Sabbath playing an integral role in Earth's end-time crisis.
Read Revelation 14:6-8.
QUESTIONS
What does it say to us that the gospel is for everyone? How should that fact shape our faith, how we see others, and how we view the world?
What judgment does the first angel proclaim? (The pre-advent judgment, which takes place in the end-times before Jesus' return; see Revelation 22:12 for a description of God's action in that judgment.)
Why do you think verse 7 quotes the Sabbath commandment? (See Exodus 20:11.)
What may make the Sabbath commandment uniquely suitable as an end-time test? (E.g., it points to God's authority over the Earth; it is distinct from the rest of the commandments which are "self-evident," and which may reflect our self-interest, because it's based on God's specific word alone.)
In Revelation 18:4, people are called to "come out" of Babylon. How might that be happening today?
The Midnight Cry
Crisis reveals character.
The parable of the wise and foolish virgins (or bridesmaids) is a popular one among Adventists, but it's not necessarily one of the best understood. Its message is usually boiled down to, "Be ready! If you're not, it may be too late!" But there's much more to the story than that.
The story of the ten bridesmaids is a parable of God's people just before the Second Coming. The oil symbolizes the Holy Spirit, a reminder that each of us needs a personal connection to God to survive what's coming. Our individual choices and habits matter, both now and for eternity.
In the parable, both the "wise" and "foolish" bridesmaids faced a crisis. Indeed, they all fell asleep—but when it was time to act, one group was prepared, and the other wasn't.
The secret is to stay connected with God. Then, not only will we be ready for Jesus' return, but in the meantime we'll reflect God more and more each day. And as the Holy Spirit works in us and shines through us, as Ellen White described it, "The light will shine forth to penetrate and dispel the darkness. You cannot help shining within the range of your influence. The revelation of His own glory in the form of humanity will bring heaven so near to men that the beauty adorning the inner temple will be seen in every soul in whom the Saviour dwells. Men will be captivated by the glory of an abiding Christ. And in currents of praise and thanksgiving from the many souls thus won to God, glory will flow back to the great Giver" (Christ's Object Lessons, p. 420).
Read with your students Matthew 25:1-13.
QUESTIONS
What does it suggest to you that both the wise and foolish virgins fell asleep while waiting?

Why couldn't the wise ones share their oil? What might a spiritual parallel for that be in our lives?

How can we grow in Christ daily?

How might we recognize the final crisis?

What might Jesus mean by "I don't know you"?
Thief in the Night
Luke records this message and theme from Jesus told in a slightly different way.
Read Luke 12:35-40.
QUESTIONS
Why did Jesus predict that His return would seem to be delayed?

Why might He delay it?

Why did Jesus compare His return to that of a "thief in the night"?

What's one way we might be ready for Jesus' return?

In a practical sense, what does it mean to "watch" for Jesus?
I Never Knew You
Christians often emphasize that following Jesus may be unpopular, but Jesus told of those who claimed His name for their own self-centered purposes.
Read Matthew 7:21-23.
QUESTIONS
What do you think it means to do God's will?

What difference do you think there is between the people Jesus welcomes in, and those to whom Jesus says, "I never knew you"? What do you think heaven would be like for such people?

What motivation do you think the people who try to get into heaven based on their good deeds have?

How can we develop godly characters?
APPLICATION
The parable of the ten wise and foolish virgins challenges us to live with intention. We each have a major role to play in God's end-time work. God calls us to both develop our relationship with Him day by day, and to shine for Him, that people may understand God's character of love through our witness.
Consider:
Devoting daily time to reading the Bible through, at your own pace, tracing God's work through the ages.
Starting a prayer journal to aid in intercession for others in need.
Meditating on where the Holy Spirit is active in the world today.
Comparing the different Bible passages which describe the end times.
Pondering what warning God would give your community today.
QUESTION
What distracts us from focusing on Jesus?